Hi! I'm Kelly.
Professional Notes:-
Kelly started Pilates over 20 years ago whilst at university studying dance and rehabilitating from a knee injury. These early experiences and later numerous training courses combined with her interest in movement and dance have shaped her teaching practice.
Having obtained a BA(hons) in dance. Kelly taught dance for many years before finding a Pilates Studio in Oxfordshire to begin her training. Kelly's original comprehensive certification in 2000 was with Alan Herdman and Jane Paterson, she completed her Studio certification with Polestar Pilates UK in 2004 and became a Pilates Method Alliance Certified Teacher in 2008. Kelly has been fortunate to train in both the UK and USA and has trained with many of the founders of Pilates.
Kelly's interests include back rehabilitation, exercise biomechanics and conditioning for dancers. Body Perfect Pilates is the second studio she has founded and run. She has had the privilege of working with students from all backgrounds; from beginners to advanced, children and adults, professional and amateur athletes, dancers. actors, musicians, pre and post-natal, those with back pain, arthritis, scoliosis, hip replacements, trainee teachers and more both in the UK and overseas.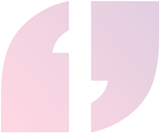 What My Clients Say About Me
Kelly has done so much for me over the years to sort out my physical malfunctions. I always knew she'd find an exercise that would ease the pain and strengthen the area. I feel privileged to have learnt my Pilates from you.